Mum with multiple food intolerances preps 118 serves for $100 or 3 weeks' worth of healthy meals for her family!!!!
 Wowsers! Fi Redding, 34, from Melbourne, is a mum-of-two and has been following The Healthy Mummy for three years. She lost 34kg after her first child was born and then 29kg after her second child.
This works out at just over 80 cents per serve. INCREDIBLE!!!! Especially with the rising cost of groceries. This just proves you don't have to spend more money to eat healthily.
Here's what she made…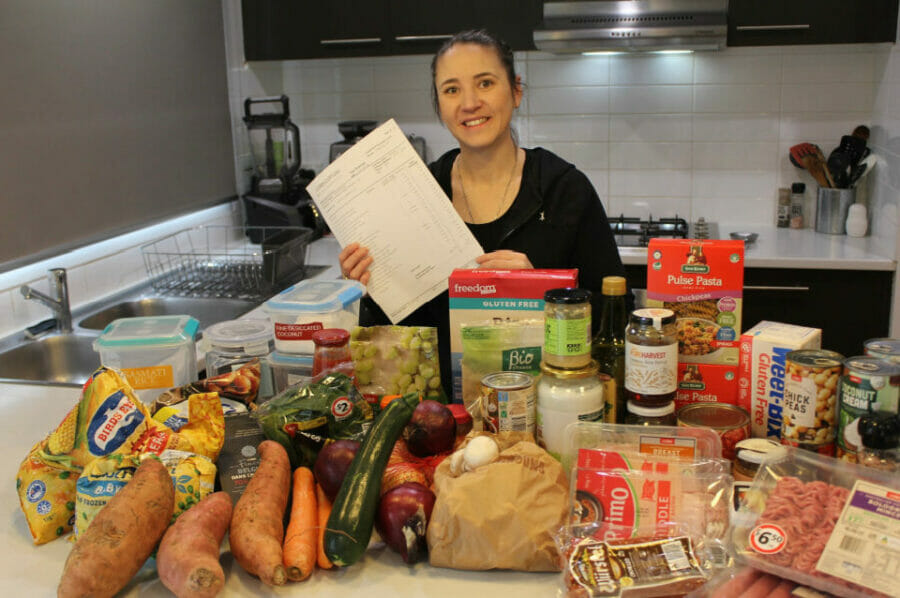 How this mum made three weeks' worth of healthy meals for $100 for her family
It took Fi six hours to meal prep, as she has a young child, and she had to keep stopping and starting (something us mums know to be true!)
"As a family, we sit down and pick different meals that we would like to have over the week. The 28 Day Weight Loss Challenge app has so many amazing meals for the family," she says.
"I use the meal plan that is set out and modify it to suit my family."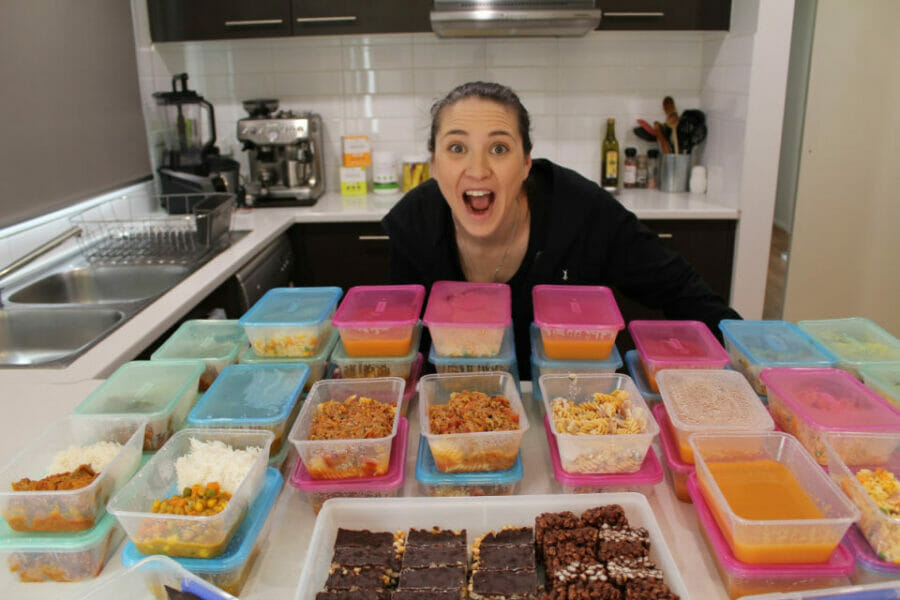 Dealing with allergies
This massive meal prep is all the more inspiring because Fi has to also tweak her meals due to multiple allergies or food intolerances in her household.
"My first baby was dairy, soy and egg free for 2 years this affected him through my milk. So both he and I were dairy free," she says.
"Now my second baby is dairy, soy, egg, gluten, latex, peanut, corn flour. Once again, through my breastmilk, I have to be also." 
"When I first got told that my child had an intolerance to dairy, soy and egg, I was stressed I didn't know what I could and couldn't eat."
"Then I started to look at the recipes on the app and realised that I could substitute the dairy ingredients for non-dairy ingredients. It means I don't miss out on anything."
Fi says it was challenging at the start. But now, she knows what works for her family and how to get the best from the app by swapping and substituting items.
Once you know you can swap, and what works for you, it makes it easier and less stressful.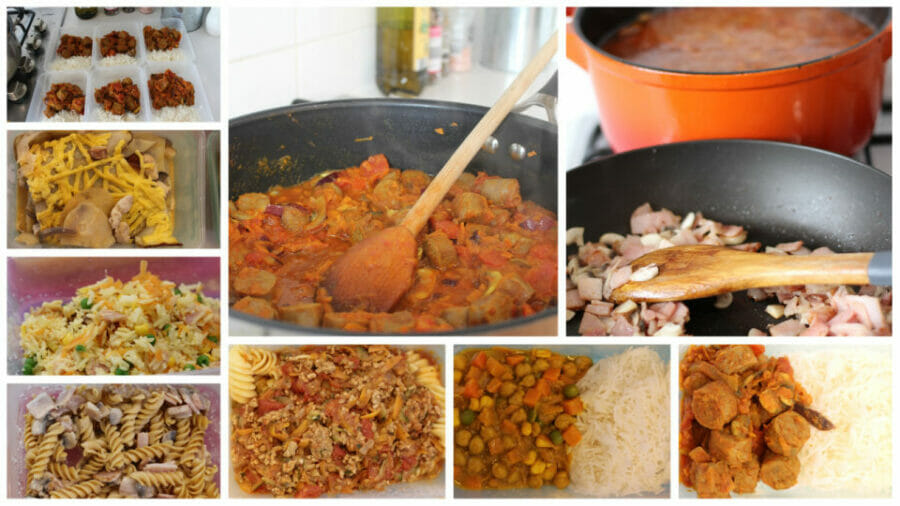 What Fi made and the number of serves:
Dinners:
One pot Spaghetti Bolognese (Gluten-free Pasta) – six serves
Curried Sausages – six serves
Chicken and Chorizo Potato Bake (with Coconut milk and Vegan Cheese) – six serves
Creamy mushroom and Bacon Ravioli (Gluten Free Pasta and coconut cream) – six serves
Pumpkin and Potato soup (Sweet Potato)- eight serves
Bulk Vegetable Curry – 18 serves
Easy Fried Rice (with sweet potato)- eight serves
Snacks:
Mint Bubble Crunch – 14 serves
Healthy Weetbix slice -18 serves
Peanut Bubble Crunch – 12 serves
Homemade Honeycomb – 18 serves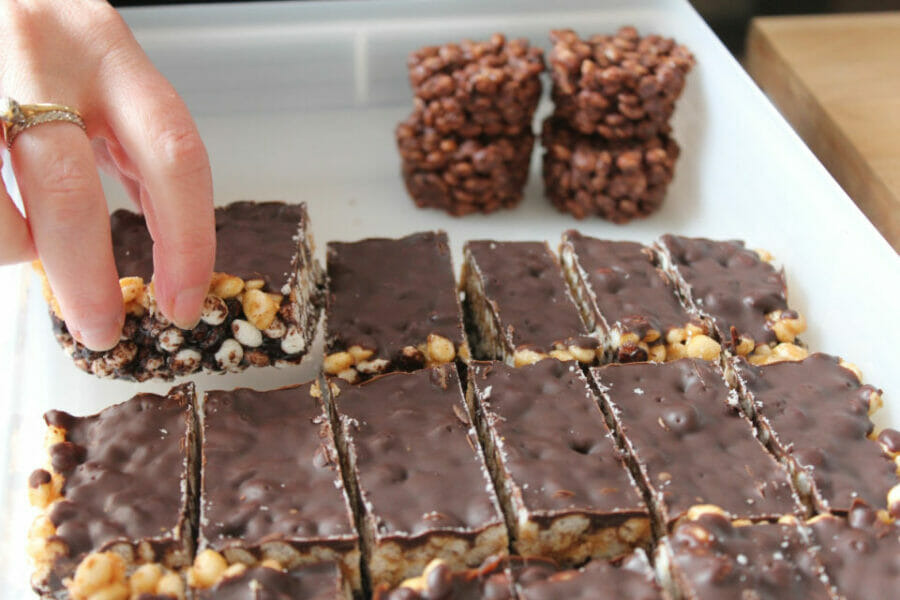 56 snacks, 62 dinners = total: 118
Fi reckons she saves between $200 – $300 a month on groceries by being part of The Healthy Mummy
Fi's top tips for meal prepping
Look at all the ingredients that you need to chop and grate and what you can do before or as you go.
Find out how long each meal or snack takes and write an order to cook and prep.
To save time, utilise your stove, and have a few things on the stove at once.
Start with a clean kitchen. This helps me stay focused and not bogged down with clutter.
Clean as you go. Give me more space to work and keeps me focused.
Utilise your equipment. Have stuff in the oven on the stove and slow-cooker if you have one. This saves time by cooking a few recipes at once.
Meal plan around similar ingredients so you can buy in bulk.
Keep it simple. Don't make it too fancy and run out of time. Plan for the time you have.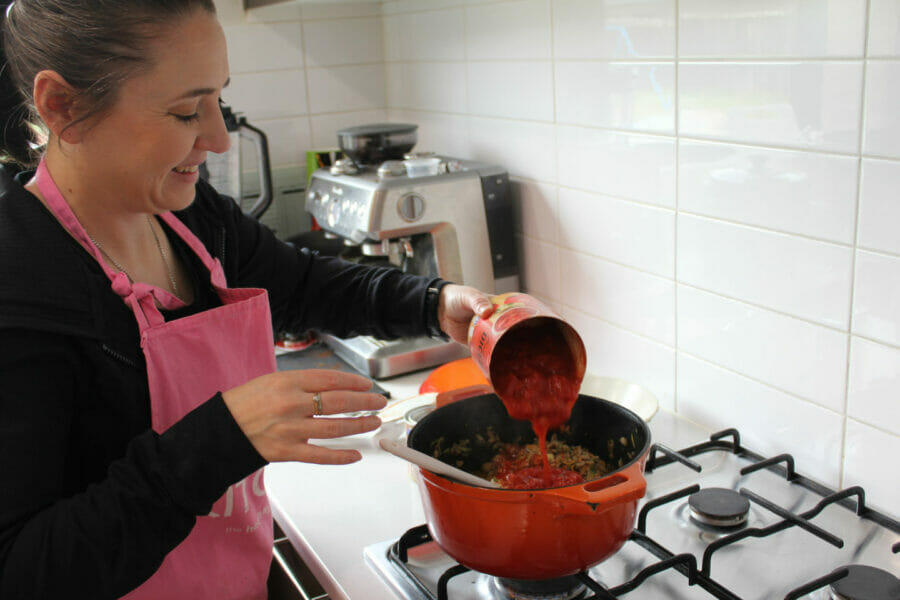 Fi's top tips for keeping to a budget and saving money
Buy in bulk
Shop your pantry and freezer
cook fresh and in-season fruit and vegetables
Shop sales
Write  a shopping list
Meal plan
Make recipes with similar ingredients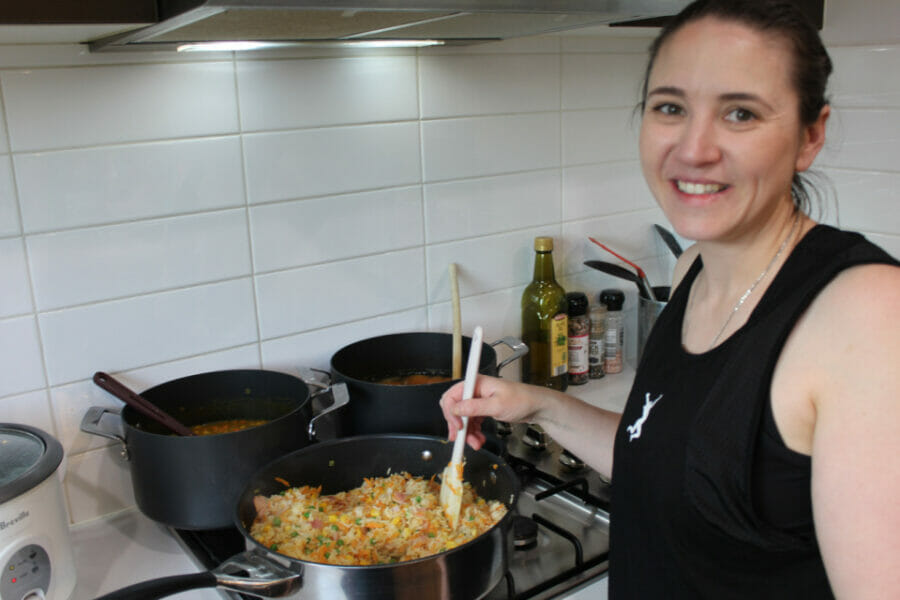 Advice for other mums with food intolerances
With a family that has so many food intolerances or allergies, Fi knows that it can be hard to cook foods that fit everyone's needs, especially if you want to meal prep. But she's found some great ways to help manage this without making a million meals a night.
"My advice for other mums out there with Allergies or intolerances. Having an open mind, not stressing too much and learning what works for me was a massive help," she says.
"Find similar ingredients that you can eat and substitute that in. For example, if a recipe has cream, I use coconut cream; if it has pasta, I use chickpea pasta. I swap peanut butter for almond butter or cashew spread and swap pumpkin for sweet potato and dairy products for vegan options."
"The Challenge app is super handy; there are filters that make it convenient to find recipes. It is also handy to find recipes I am able to modify the recipes to suit my needs."
Fi Redding – "gained so much understanding of my body."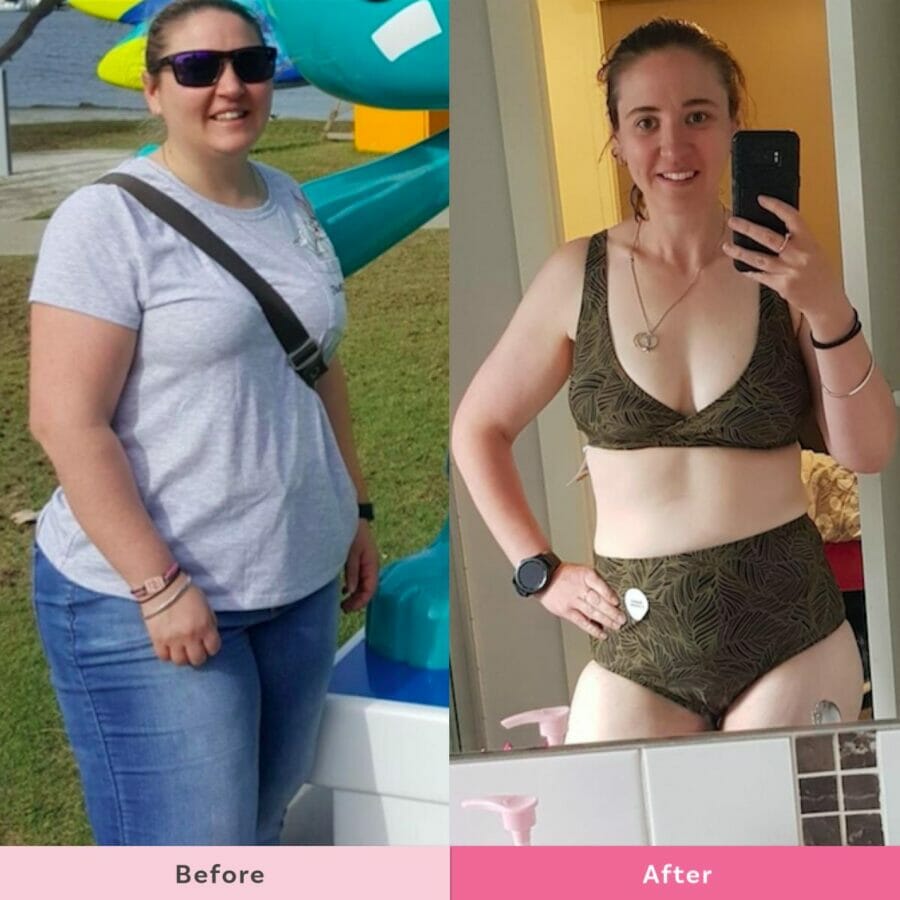 Fi says: "Following the 28 Day Weight Loss Challenges, I have never felt better. There are so many amazing reasons I love the Healthy Mummy one of them is that they concentrate not just on weight loss but also on how you feel and NSV (non-scale victories)."
"I have gained so much understanding of my body and how it moves, and I have learned to respect and listen to my body. I have gained my fitness back and love to exercise again."
"After 7 knee operations losing the weight has really helped me reduce pain and flexibility in my knee."
"I could go on and on all day about it. It's also great for the whole family. We all eat Healthy Mummy meals and snacks. But most importantly, we love to get out and be active walking or bushwalking together. "
Join us on our 28 Day Weight Loss Challenge TODAY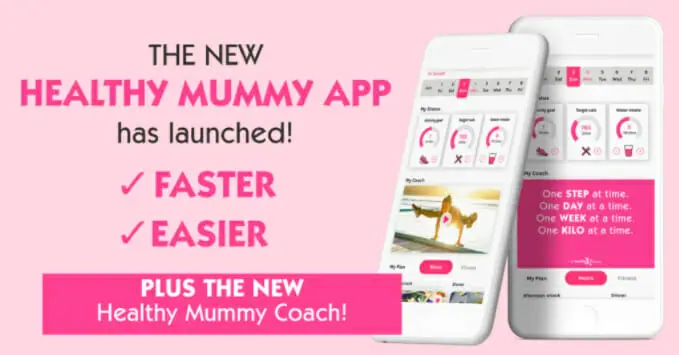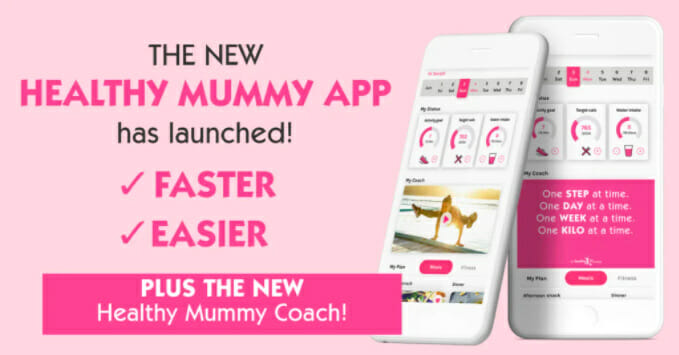 Want to shift your baby weight but feel like you have NO TIME in your day to exercise and eat healthily? That's where the Healthy Mummy's 28 Day Weight Loss Challenge can help.
Our Challenge entails: 
28 days of at-home exercise routines (no gym needed) – with video instruction
Customisable and breastfeeding-friendly meal plans
Time-efficient exercises for busy mums – under 30 mins
Challenge combines Pilates exercises with interval and circuit training (HIIT)
Suitable for basic to advanced fitness levels.
Home to thousands of EASY-TO-MAKE recipes.
To find out more about the 28 Day Weight Loss Challenge, click here.
Please follow and like us: